Laboratory of Advanced Microscopy Techniques (LAMT)
5 Pawinskiego str., 02-106 Warsaw, tel. (+48 22) 60 86 589
e-mail: This email address is being protected from spambots. You need JavaScript enabled to view it.
Building D, room 006 a-c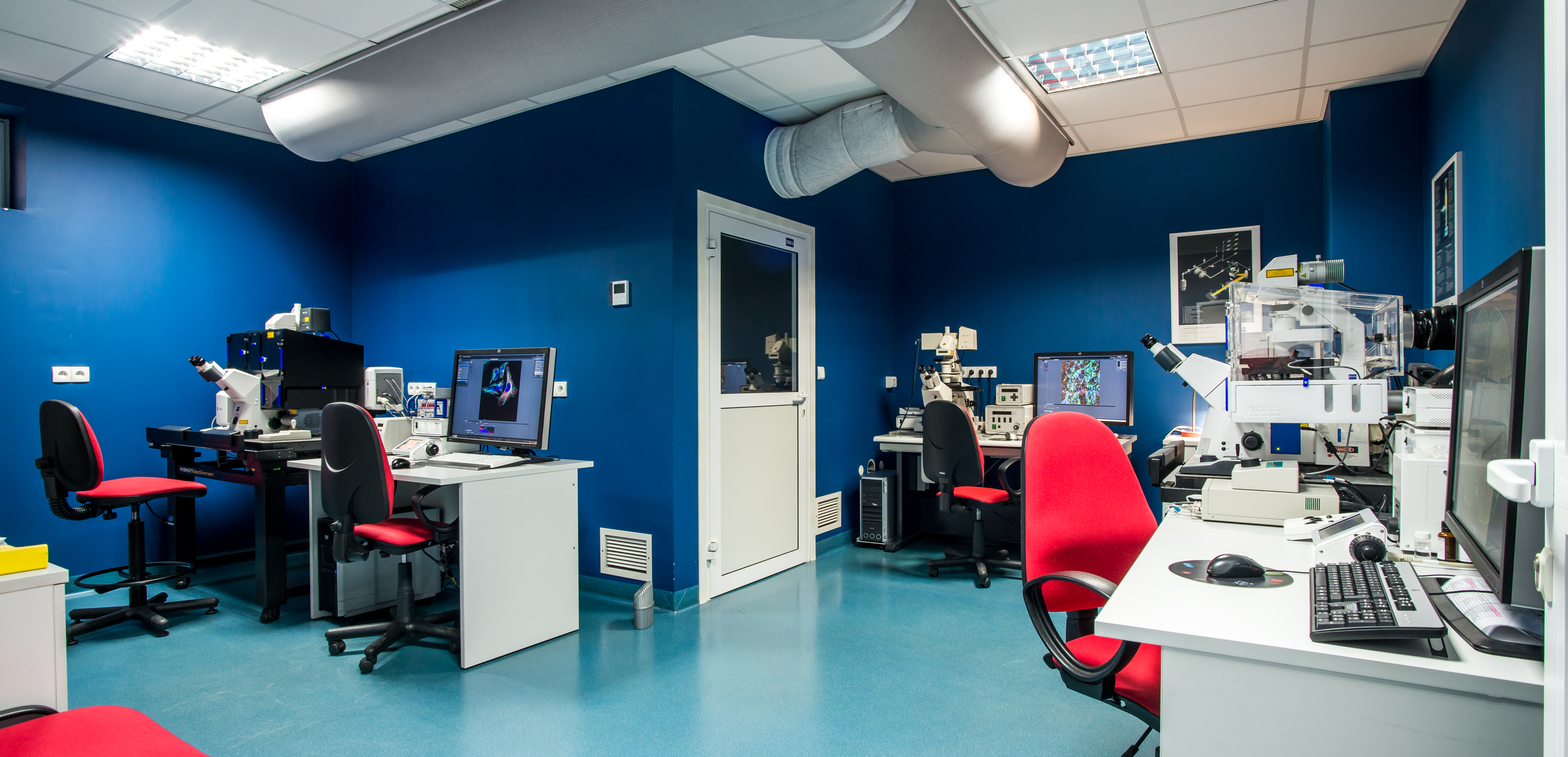 Since December 2015, the Laboratory of Advanced Microscopy Techniques (LAMT) has belonged to 28 institutions that make up the pan-European Euro-BioImaging (EuBI) infrastructure, associating laboratories equipped with advanced microscopic systems. This affiliation makes them one of the best-equipped laboratories in Europe, giving opportunities for cooperation with research groups worldwide. Above all, it enables the continuous development of employees.
The laboratory is a crucial element of the Biological and biomedical imaging infrastructure - Bio-Imaging Poland (BIPol), a consortium entered into the Polish Map of Research Infrastructure by the decision DIR/PMIB/2020/143 of 02.07.2020, offering users open access to a wide range of techniques and equipment.
The BIPol Consortium - apart from the Mossakowski Medical Research Institute Polish Academy of Sciences - enter the Nencki Institute of Experimental Biology Polish Academy of Sciences (consortium leader), as well as units of the Jagiellonian University in Kraków: Department of Cell Biophysics, Faculty of Biochemistry, Biophysics, and Biotechnology, and The Neuroimaging Research Group of the Institute of Applied Psychology, Faculty of Management and Social Communication.